2023-2024 SCHEDULE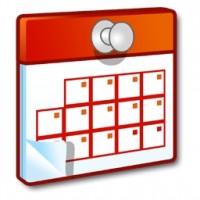 Coordinator U13 Division: Daniel Gaudet -
U13 Recreational - The evaluations will be on September 30th and October 1(schedule below).
PLAYERS LIST - SATURDAY SEPTEMBER 30 & OCTOBER 1
The practices will start on the week of October 10. Once the teams are made, you will receive an invitation from Teamsnap to join your team.
Under 13 years of age as of Dec. 31 of the current season
The age and skill level of the team defines the seasonal plan. The Hockey Canada skills development programs are based on progressive steps and follow the appropriate allocation of time illustrated in the skill development pyramid.
Goals for the Under-13 age division are:
• Fun
• Refining of individual tactics
• Introduction to team play
---
The Under-13 program recommends the following practice time allotment:
• 45% technical skills
• 25% individual tactics
• 10% team tactics
• 10% team play
• 10% strategy

(Recommended by Hockey Canada and adopted by HDM)
x
Term of use Shark Media & Sport
The content of this site is private and purely informative. The rights of a visitor to this site cannot, therefore, be derived from the content of this website. This website is operated by and was created by SHARK MEDIA & SPORT. The data contained within this website are the intellectual property of and are copyright-protected. The data herein cannot be copied or reproduced without the prior consent of or SHARK MEDIA & SPORT, other than in contexts requiring on-line searches. However, you may print out entire pages of this site for personal use. For further information about the use of this site, please communicate with SHARK MEDIA & SPORT.