INFORMATION FOR THE COACHES AND MANAGERS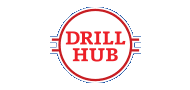 COACHES AND MANAGERS MANUAL 2022-2023
---
Coaching Application Form for the 2023-2024 season
Criminal Background check
It is mandatory for all coaches and volunteers to submit their criminal background check to Hockey Dieppe-Memramcook. For this process to be free of charge, you need to present at the RCMP station , two pieces of ID and a letter confirming that you will be doing volunteer work. NEW: Since October 21st,2021 you will have to get the letter directly from the HDM office.
Coaching Development and Certification
We wanted to provide everyone with an overview of which clinic's your volunteers & coaches will need for the 2023-2024 season:
Speak-out or Respect in Sport
- All bench and on ice personnel 16 years and older, registered with Hockey New Brunswick, require Hockey Canada's Speak Out! Or Respect in Sport, which is the online version. Respect in Sport is available at - http://www.hnb.ca/en/clinics/respect-in-sport
You can register for one of these at - https://register.hockeycanada.ca/clinics
Coach Level 2
All U7 & U9 teams must have their Head Coach and Assistant Coaches certified at the old Intro to Coach or Coach Stream, or the current Coach Level 1 or 2. All U11 to U18 teams (non AAA), must have their Head Coach & Asst. Coaches certified at Coach Level 2. Both Coach Level 1 and Level 2 includes an online course, plus in-class. The in-class is a classroom session, as well as on-ice. The online portion must be completed prior to attending the in-class component. To register, go to https://register.hockeycanada.ca/clinics and register for the HU- Online Coach 1/2 and the Coach 2.
Development 1
All minor hockey coaches and assistant coaches in Development AAA require NCCP Development 1
Hockey Canada Safety Course
All HNB registered minor hockey teams must have a bench staff member that has succesfully completed the Hockey Canada Safety Program. Their certification will expire five years after the date of the program certification course. The Hockey Canada Safety Course is only available online, go to the following link to sign-up - https://register.hockeycanada.ca/clinics
For more information regarding the training sessions and the certification and the coaches selection process, please contact the Technical Director.
x
Term of use Shark Media & Sport
The content of this site is private and purely informative. The rights of a visitor to this site cannot, therefore, be derived from the content of this website. This website is operated by and was created by SHARK MEDIA & SPORT. The data contained within this website are the intellectual property of and are copyright-protected. The data herein cannot be copied or reproduced without the prior consent of or SHARK MEDIA & SPORT, other than in contexts requiring on-line searches. However, you may print out entire pages of this site for personal use. For further information about the use of this site, please communicate with SHARK MEDIA & SPORT.