Finished
PeeWee AA
2
2
REN
HDM
March 24 3:00 pm
Finished
PeeWee AA
5
4
FRE
CLS
March 24 5:00 pm
Finished
PeeWee AA
5
2
MON
SJF
March 24 7:00 pm
Finished
PeeWee AA
6
3
FRE
Lan
March 25 11:00 am
Finished
PeeWee AA
6
5
FRE
HDM
March 25 3:30 pm
Pre-Season Hockey School
Every season, Hockey Dieppe-Memramcook offers a development program during the pre-season with excellent on ice training at a very affordable cost.
This program will again be offered for the 2017-18 season. Registrations are now open on a first come, first serve basis. Space is limited. Click here to register.
Skills development program
New for this year, HDM will offer it's members a skill development program once a week before school. This program will be led by Serge Bourgeois, former Aigles Bleus coach for the université de Moncton. This program will be 20 sessions from October to March and will focus on developing all of the aspects of skating: Balance, agility, strides, starting and stopping, power turns and crossovers. It will also focus on the development of puck control: Stickhandling, passing, shooting, puck protection, deking and one-on-one play.
Space is limited so make sure you register early.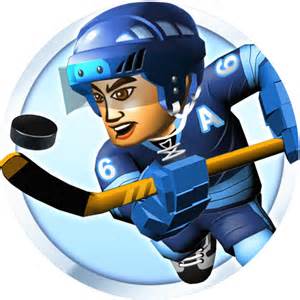 March Break Forward and Defensemen Camp
Hockey Dieppe-Memramcook will offer two hockey camp with Serge Bourgeois during March break. One will be specific to defensemen and the other will be specific to forwards. This camp will be open to players between the ages of 8 and 14 with a maximum of 24 players per camp. First come, first serve!
These camps will focus on position specific exercises and drills.
Here is the schedule:
---
Forwards - Monday March 5th, 9:00 am - 10:30 am Memramcook
- Wednesday March 7th, 10:45 am - 12:15 pm Memramcook
- Thursday March 8th, 9:00 am - 10:30 am Memramcook
---
Defensemen - Monday March 5th, 10:45 am - 12:15 pm Memramcook
- Wednesday March 7th, 9:00 am - 10:30 am Memramcook
- Thursday March 8th, 10:45 am - 12:15 pm Memramcook
---
The cost is $90 per participant. It will be
free for goaltenders
(max of 4 per group). For interested goalies, please send an email to
[email protected]
to reserve your spot.
To register a player for one of the camps, please click on the link bellow:
3 x 3 Hockey Program
Hockey Dieppe-Memramcook is offering a 3 on 3 program allowing the kids to extend their season into the month of April. The Program is offered to kids that are registered in minor hockey for the season from Initiation to Midget.
This program is directed towards player development in a fun environment. The 3 on 3 concept on half ice makes it so the players have to react faster which in return heightens the intensity levels. It also helps develop team play, creativity and execution speed. As Tom Renney, Ex Edmonton Oilers head coach, once said: "Reduce Space and Increase Pace".
This program consists of 10 hour long sessions for a cost of $160 per participant. Registration is accepted on a first paid first in basis. Space is limited; therefore, hurry to join the program.
Please note that all profits gathered from this program will be reinvested in initiatives to help further develop Hockey Dieppe-Memramcook.
x
Term of use Shark Media & Sport
The content of this site is private and purely informative. The rights of a visitor to this site cannot, therefore, be derived from the content of this website. This website is operated by and was created by SHARK MEDIA & SPORT. The data contained within this website are the intellectual property of and are copyright-protected. The data herein cannot be copied or reproduced without the prior consent of or SHARK MEDIA & SPORT, other than in contexts requiring on-line searches. However, you may print out entire pages of this site for personal use. For further information about the use of this site, please communicate with SHARK MEDIA & SPORT.