Finished
PeeWee AA
2
2
REN
HDM
March 24 3:00 pm
Finished
PeeWee AA
5
4
FRE
CLS
March 24 5:00 pm
Finished
PeeWee AA
5
2
MON
SJF
March 24 7:00 pm
Finished
PeeWee AA
6
3
FRE
Lan
March 25 11:00 am
Finished
PeeWee AA
6
5
FRE
HDM
March 25 3:30 pm
Registration for the 2018-2019 Season
2017-18 SCHEDULE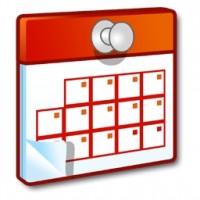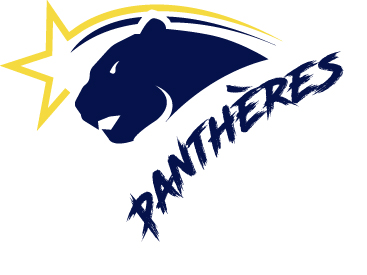 After a tremendous 2nd year full of great memories and successes, we'd like to thank all our great volunteers for their dedication and hard work (coaches, managers, etc…) and congratulate our Panthères Dieppe-Memramcook players!
Here are a few highlights of the 2017-18 season:
-Our Atom team captured top spot at the KV Kickoff Tournament (November) and played in the finals at the "Sweet Heart" tournament in PEI
-Our PeeWee team qualified for the "A" Division playoffs in the Southeastern NB Hockey League and played in the Final of the KV Tournament
-The number of players in our Initiation & Novice teams grew 100% from the 2016-17 season and had great success in the co-ed and female Jamborees
-Our 1st edition of the "Dieppe-Memramcook Female Hockey Weekend" was a huge success and exceeded all our expectations…so much so that it will become an annual event (Jamboree/Tournament). A BIG THANK YOU to Jennifer Tower and her team of volunteers for setting the bar so high! A BIG THANK YOU to Ex-Olympian Stacy Wilson, for being our special guest at our opening ceremonies/banquet.
To hit the ground running for our 3rd year of operation next season, we want to establish a subcommittee of volunteers/parents to support the Female Coordinator. Here are the roles and approximate numbers of volunteers we are seeking:
Jamboree/Tournament (3-4)

- Community Hockey & Programs (2-3)

Facebook & Website (1-2)

- Promotion & Marketing (2-3)
Please contact the Coordinator if you are interested or have any questions.
One last item before we start enjoying the off-season is that we'll be hosting our 2nd Preseason Camp starting in mid-September (registration mid-August). The hockey camp will not only be open to female players from Dieppe-Memramcook but to all girls in Southeastern NB who want to get ready for the 2018-19 season.
Have a great summer and we'll see you at the rink in September!
Jean-Claude Gaudet
Female Hockey Coordinator
(506) 866-1106
x
Term of use Shark Media & Sport
The content of this site is private and purely informative. The rights of a visitor to this site cannot, therefore, be derived from the content of this website. This website is operated by and was created by SHARK MEDIA & SPORT. The data contained within this website are the intellectual property of and are copyright-protected. The data herein cannot be copied or reproduced without the prior consent of or SHARK MEDIA & SPORT, other than in contexts requiring on-line searches. However, you may print out entire pages of this site for personal use. For further information about the use of this site, please communicate with SHARK MEDIA & SPORT.