Finished
PeeWee AA
2
2
REN
HDM
March 24 3:00 pm
Finished
PeeWee AA
5
4
FRE
CLS
March 24 5:00 pm
Finished
PeeWee AA
5
2
MON
SJF
March 24 7:00 pm
Finished
PeeWee AA
6
3
FRE
Lan
March 25 11:00 am
Finished
PeeWee AA
6
5
FRE
HDM
March 25 3:30 pm
2016-17 SCHEDULE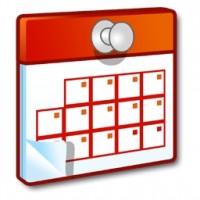 Midget Coordinator: Serge LeBlanc
The next ice times for the Midget C group are Friday evening at 7:45pm or 9pm, as well as Sunday afternoon at 4:45pm or 6 pm.
Three additional games are added to above ice times:
Team 8 vs 7 - Monday Oct 16 at 8:15 pm - Memramcook
Team 6 vs 5 - Monday Oct 16 at 9 pm - Olymique
Team 5 vs 8 - Tuesday Oct 17 at 9:15 pm – AJL
*** COACHES NEEDED ***
For midget recreational teams in Dieppe, we are looking for two coaches. We expect to have 5 teams and as of now, we have three coaches confirmed.

If you are thinking of coaching a team or you think that such a coaching experience would interest you, I invite you to communicate with Serge LeBlanc by e-mail ([email protected]) or at 866-9495.
It should be noted that team selection will be made early next week, and should there be no volunteers by Monday noon time, the association will choose the remaining teams, and players won't be able to jump on the ice before someone steps forward to take the team. Do it for the players.
Should you have any questions, do not hesitate to contact Serge LeBlanc by e-mail or at 866-9495.
Female hockey schedule for the week of October 10th to 15th
The association is looking for coaches for Midget C hockey teams. If you are interested or are considering it, please indicate your interest to Serge LeBlanc
---
Midget Curriculum
(Recommended by Hockey Canada and approved by CHCDM)
x
Term of use Shark Media & Sport
The content of this site is private and purely informative. The rights of a visitor to this site cannot, therefore, be derived from the content of this website. This website is operated by and was created by SHARK MEDIA & SPORT. The data contained within this website are the intellectual property of and are copyright-protected. The data herein cannot be copied or reproduced without the prior consent of or SHARK MEDIA & SPORT, other than in contexts requiring on-line searches. However, you may print out entire pages of this site for personal use. For further information about the use of this site, please communicate with SHARK MEDIA & SPORT.